Find unmatched dependability in Advancion 5, our fifth generation energy storage system.
Unmatched Dependability
Advancion 5 delivers unbeatable dependability with industry-leading reliability, up-time, and years of safe operation, built from a parallel redundant architecture with safety designed into every layer of the architecture.
Embedded
Experience
Our 10 years of experience in operating storage-based power and energy services in markets worldwide is embedded in the Advancion architecture to deliver best-in-class performance.
Future
Proof
Advancion is designed with the long-term owner/operator in mind. Advancion's unique open architecture incorporates the best available technology now and in the future.
PROPERTIES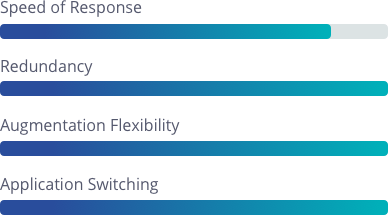 FEATURES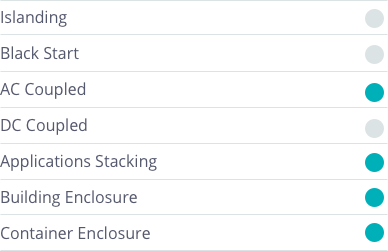 POWER
500 kW – 100+ MW
ENERGY
30 minutes – 8+ hours
ARCHITECTURE
Advancion's fifth generation architecture is built from modular nodes that serve as the building blocks for an energy storage system with a high degree of redundancy. These independent, modular nodes incorporate pre-certified batteries and inverters with our patented controls, and are architected in a massively parallel design – offering customers the highest level of reliability and availability, similar to the world's best data center systems.
CONTROLS
Comprehensive control solution that includes patented performance algorithms for an extensive number of storage applications, intuitive HMI user interface, and data acquisition and historian services. System control can be accomplished through onsite HMI, remote HMI, or integration with external energy management system.
STANDARDS AND CONFORMITY
Inverter safety: UL1741
Lithium battery safety: UL1642
Battery module safety: UL1973
Power conversion harmonics: IEEE519
Interconnection of distributed resources: IEEE1547
Download the Advancion® Tech Spec
Unmatched dependability. Designed to evolve.
This tech spec includes:
An overview of the Advancion platform
Details on the Advancion system and battery specifications
Download Now
Choose the right partner.
In today's fragmented energy storage market, choosing the right partner is critical to your success. The Fluence team brings a deep understanding of the complexities of modern power markets, customer needs, and local market challenges. We are here to collaborate with you to solve the energy challenges in your network.
Get started today.
Find your perfect fit.